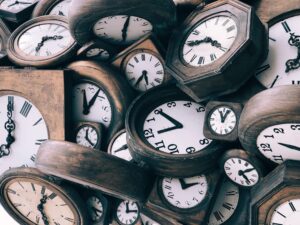 It takes hours.
 Hours and hours and hours of learning, grinding, frustration, poor results, and effort.
 Oh, Lord…
…the time invested is the killer.
 You start a business. You set up inventory, accounting, a CRM, perhaps bricks and mortar, or at least a digital page.
So, you need to learn an easy web design program (invested time, but not a killer, looks fine, zero results.)
 Next, a Facebook business page, learn some layout tricks, integrate with Instagram, and use the business center (more time, looks ok, zero results besides friends and family of course.)
 Next, learn an easy graphic program like Canva so your social media posts look more engaging. (Looks ok, but still stuck at 47 followers.)
Let's not forget: 
Video production

Graphic design

Content production

Website optimization and user experience

Search Engine Optimization

Blogs

Google Ads

Facebook Ads

Actual sales copywriting

Email

Tik Tok, LinkedIn, Pinterest, etc.
 No wonder we settle for "looks OK" for all of our marketing and settle again for limited results.
Who the time for all this?
 The secret is choosing the best marketing opportunities for your unique problem and working with a professional firm that will take on the load you must carry.
 A company with over 25 years of digital marketing experience.
A company that has the resources to handle copy, graphics, web design, etc.
A company like mine.
Let's talk about how we might be able to work together to make your life easier, your content professional, and your bottom-line increase month by month.
 Not convinced?
 I don't blame you.
 So, don't take my word for it, here's what my clients have to say:
Positive: Professionalism, Quality, Responsiveness, Value
I've known Brian for 30 years and have been witness to his textbook knowledge of sales strategy and relentless pursuit of marketing channel opportunities. Equally comfortable in print or digital, his team can distill a message down to its core essentials and craft a sales angle that is targeted and impactful.
–Patrick Brooks
Brian and his staff are top-notch professionals who really know their stuff. They set up the Facebook page and website for Craig Condon Bookkeeping Services, and they designed the rack cards and business cards. Brian is very generous in sharing his experience and wisdom. If you are looking for a marketing guru, Brian and his staff are the go-to people! 🙂
Craig Condon
 Let's talk for a moment and see if we are a fit to work together.
 I will attempt to sell you my services but not on this call.
 Brian
902.521.0441
brian@directadfactory.com
P.S.
This call will take less time than trying to figure out the pixel restrictions on a FB post.