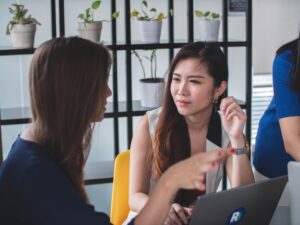 Disagreeing with your mentor?
Does it rock the very foundation of your relationship?
No…
…it actually signifies growth.
The bone of contention is around the word "compelling." Phil Tyreman, (my mentor and copy God) contends that we should not try and compel anything with our copy. It should be:
Simple

Honest

Completely covering all pertinent facts 
No marketing "schmooze" at all, no hype, no glitz, and no compelling. 
As an experienced copywriter myself I am at odds with this. Don't get me wrong, all sales copy should include all three things Phil has pointed out.
But, 
Letting people know that something is NEW and Shiny is not a bad thing in my books. Now that is predicated on the fact something is new and shiny. We are not talking about made-up bumph designed to mislead.
We are talking about adding some verbiage to cover the 4-Pillars of persuasive copy:
New

Safe

Big

Easy
Of these four, NEW is the king.
People immediately categorize opportunities in the heads if they can. "Oh, I have heard all that before" and dismiss you from their thoughts.
The secret is intriguing them with a NEW product, process, service that they cannot immediately categorize and dismiss.
That is the "compelling" aspect of copy that I think has value.
Those that land on my side of the spectrum should join my Recognizing Great Copy email program. 
I have put in the hard work, gained the experience, and sweated the details to become a world-class copywriter.
So, before you let another sub-optimal word go out to your precious client and leads, at least learn a little about spotting great copy. 
A little knowledge could save you from disaster.
Subscribe to my 5-day "Recognizing Great Copy" email program and learn to spot well-crafted copywriting.
https://mailchi.mp/20a814919021/email-lander-tips
P.S  I won't try and sell you anything for at least 30 days.
P.P.S. I love Phil Tyreman, and if you are looking to become a copywriter look him up.