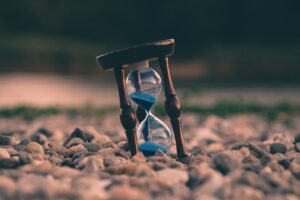 Time Suck
We are all victims
The day begins with promise and hope. We roll out of bed with our to-do list, determined that today is the day we get it all done.
Reality strikes, swiftly, without mercy.
Our vow to get on top of driving business, the vow set in stone, starts to look a little fuzzy. You sit down in front of a blank page and start your social media post, blog, website content, Facebook Ad, or sales funnel copy.
Fingers poised to strike the keyboard…
…phone rings, shipping has a problem, tax man calls, customer walks in (fantastic,) or a pipe bursts.
Fingers drop. Page remains blank. 
Driving revenue is put on hold. 
Tomorrow's revenue is put on hold too.
A future sales desert is created. 3 months from now you are sitting with an empty sales funnel wondering what happened.
Can we agree:
Business people are busy all the time

Every distraction is a higher priority over marketing

We all want more business and have trouble generating it
One final note of potential agreement:
Copywriting, done well, can be one of the greatest revenue generating tools in your marketing arsenal. 
The question is, do you have the time to become a world-class copywriter. In fact, do you have time to become an average copywriter?
The answer is probably NO! 
You don't have time to write mediocre copy, let alone compelling, revenue generating copy.
I have the time. I have the experience (20+ years of direct digital copy.) 
DM me when you find a moment, or subscribe to my email Copywriting program:
https://mailchi.mp/7a1ff315f1d4/emailsubscribscription