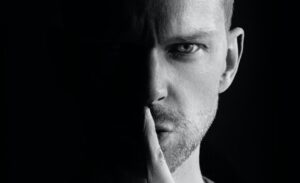 Are you just talking to yourself?
The number one problem for most companies is invisibility.
The vast pool of humanity:
§ Have not heard of your business
§ Can't relate to your business
§ Don't know enough to care about your business
So, all your content development, digital ads, social media posts, and overall marketing strategy go unnoticed.
Why?
1. Noise – it is estimated we process 4 thousand marketing messages a day
2. Boring – your messages are bland, uninspired, and lack emotion or urgency
3. Wrong – your messages are targeting the wrong audience or wrong platforms
Thus, after we engage with our family, friends, and the same 140 people on Facebook for the last year, our business is in trouble.
Real trouble.
Despite what the gurus, prognosticators, and soothsayers will declare…
…the fix ain't easy.
But, a fix is available.
The first step is recognizing ALL your messaging success is based on world-class copywriting.
Yes, that includes:
§ Videos – you need a script
§ Blogs—writing of course
§ Social Media – more writing
§ Web Content – more writing
§ Sales Letters – more writing
Getting the point?
Solution A
Study copywriting for the next few years. Take the courses. Grind away. 24 months from now you will begin to produce half-decent copy.
Solution B
Hire me:
§ 20+ years of copywriting experience both real-world and digital
§ 20+ years of satisfied clients increased revenues and increased lead generation
§ 20+ years of courses, grinding, and tears
The fantastic aspect of professional copywriting is the incredibly swift proof of results. You will know if there are positive results immediately.
There is no grey area with copywriting results. Either you increase your bottom-line or you don't.
DM me to set up a black and white test.
P.S. What do you have to lose?
Oh yeah, 24 months of your life.